Tidewater Plantation HOA gives the green light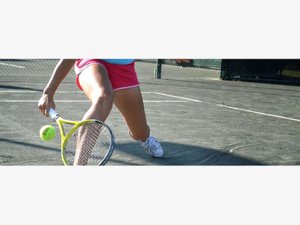 The Tidewater HOA has approved a major maintenance project for the two clay tennis courts.
The soft courts are very popular as they provide a soft surface that helps prevent muscle strains of the back and legs by allowing players to slide into shots. These courts are especially popular among the many senior players in the community.
There are no fees beyond the inclusion of this amenity in the HOA dues for the type of courts generally seen a Country Clubs or Tennis Clubs. The value to the residents is incredible.